G. Bernabeo Hospital
Ortona, Italy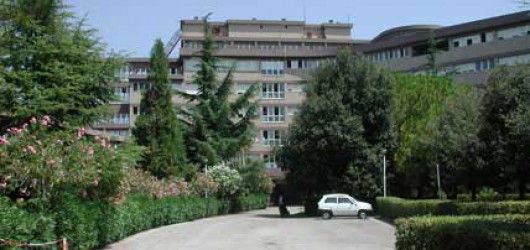 577

New breast cancer cases treated per year

20

Breast multidisciplinarity team members
Radiologists, surgeons, pathologists, medical oncologists, radiotherapists and nurses
Clinical Director: Ettore Cianchetti, MD
The breast unit of the Hospital G. Bernabeo of Ortona was established in 1996. The unit offers a multidisciplinary approach from risk assessment to long term follow-up. The breast unit operates in collaboration with many services and it offers high standard diagnostic and treatment procedures. Outpatient clinic activities: Breast surgical oncology; Breast plastic surgery; Medical oncology for breast cancer; Radiotherapy for breast cancer. Last year we treated nearly 605 new breast cancer cases. Waiting time between diagnosis and treatment is about 3 weeks. Two breast surgeons work in the unit and perform more than 50 surgeries per year on average. Surgery can be also offered to outpatients. The unit has a fully dedicated nurse, and 8 beds. The surgical treatment for non palpable lesions includes hook wire and the sentinel node biopsy is performed with radio-tracer technique. In addition, surgery can carry out an intra-operative response of sentinel node biopsy. The surgical team offers various services, in terms of diagnostic procedure and treatment of all kind of conservative and ablative surgery. We also offer immediate or delayed breast reconstruction.
CERTIFICATION(S) ACCREDITATION(S)
Expiration date: 27 February 2021

This Centre has notified to be certified and, as such, been requested to upload the certification document for further information. When the certification document/s is/are provided, it is/they are made available hereafter.

 
Last modified: 09 April 2018