Breast Clinica de la Mama and Italian Hospital
La Plata, Buenos Aires, Argentina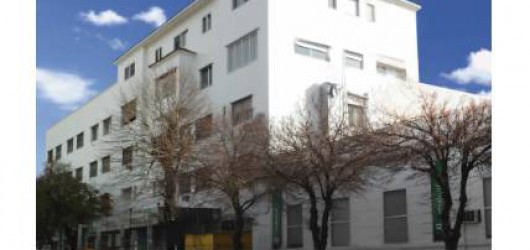 382

New breast cancer cases treated per year

18

Breast multidisciplinarity team members
Radiologists, surgeons, pathologists, medical oncologists, radiotherapists and nurses
Clinical Director: Luis Barbera, MD
Breast-Clinica de la Mama is a breast specialized medical center. The center is located in the main town of Buenos Aires province. We are a multidisciplinary team providing care only for breast diseases both benign and malignant. Our services include breast diagnostic radiology, minimally invasive biopsies, lymphatic mapping, radiotherapy, genetic counseling, psico oncology, immediate and delayed breast reconstruction, oncoplastic procedures, clinical oncology and pathology. We perform an average of 500 surgeries per year and all our surgeries are performed at the Italian Hospital.
CERTIFICATION(S) ACCREDITATION(S)
Expiration date:  18 March 2021
Sociedad Argentina de Mastologia (Argentine Society of Mastology)
This Centre has notified to be certified and, as such, been requested to upload the certification document for further information. When the certification document/s is/are provided, it is/they are made available hereafter.
Last modified: 04 April 2016