KH Barmherzige Schwestern Linz
Linz, Austria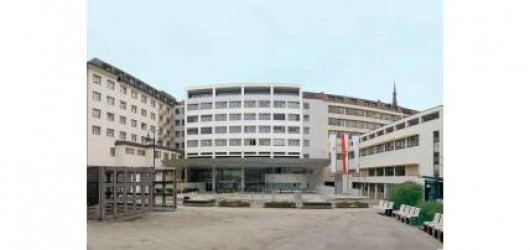 310

New breast cancer cases treated per year

17

Breast multidisciplinarity team members
Radiologists, surgeons, pathologists, medical oncologists, radiotherapists and nurses
Clinical Director: Ruth Helfgott, MD
The Breast Unit (Brustgesundheitszentrum Linz) at Hospital Barmherzige Schwestern Linz was founded in 2005. Our multidisciplinary team offers the complete spectrum of diagnostic and therapeutic procedures in the environment of a modern fraternity hospital. As one of three breast centers in Austria, our breast unit is certified by Onkozert (Deutsche Krebsgesellschaft),Doccert and ISO 2001. We take an active part in several national and international multicenter trials, including a close cooperation with the ABCSG group.
CERTIFICATION(S) ACCREDITATION(S)
Expiration date:  08 April 2016

Deutsche Krebsgesellschaft - Dt. Gesellschaft für Senologie

This Centre has notified to be certified and, as such, been requested to upload the certification document for further information. When the certification document/s is/are provided, it is/they are made available hereafter.

 
Last modified: 10 February 2017