Mitera Hospital S.A.
Marousi, Athens, Greece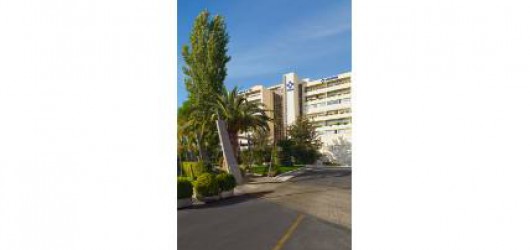 194

New breast cancer cases treated per year

19

Breast multidisciplinarity team members
Radiologists, surgeons, pathologists, medical oncologists, radiotherapists and nurses
Clinical Director: Alexandra Athanasiou, MD, MSc
Giving great importance to the early detection and treatment of breast cancer, MITERA Hospital, member of HYGEIA Group, has established a model Breast Center according to European standards, that provides comprehensive information services, diagnosis and treatment. The Breast Center team is made of Surgeons specialized in Breast diseases, Oncologists, Radiologists, Pathologists, Plastic Surgeons, Radiotherapists and specialized Breast Nurses, who attend the weekly meetings for case discussions, in order to set diagnostic and therapeutic strategies. All diagnostic procedures are provided, using state of the art technological equipment, by highly educated Radiologists, Pathologists and Cytologists, or other specialized personnel. In our Breast Center various procedures are performed including FNA, Corebiopsy, Stereotactic biopsies as well as breast reconstruction following breast surgeries. Moreover we can provide chemotherapy administration in our One Day Chemotherapy Unit, or treat the patient with modern radiotherapy techniques, available at the Radiotherapy and Oncology Center of our parent Hospital, Hygeia.
CERTIFICATION(S) ACCREDITATION(S)
Mitera Hospital S.A.
6, Erithrou Stavrou Str.
151 23 Marousi, Athens, 
Phone: +30 2106869000
Fax: +30 2106831877
E-mail: info@mitera.gr
Web-site: www.mitera.gr
Last modified: 08 April 2019