Mitera Hospital S.A.
Marousi, Athens, Greece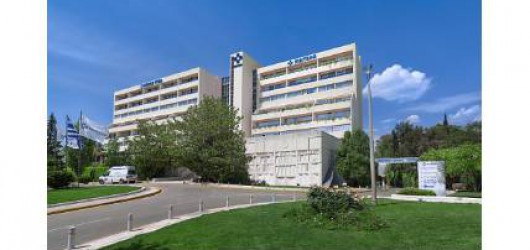 150

New breast cancer cases treated per year

19

Breast multidisciplinarity team members
Radiologists, surgeons, pathologists, medical oncologists, radiotherapists and nurses
Clinical Director: Alexandra Athanasiou, MD, MSc
MITERA Hospital's Breast Center offers a full scope of collaborative services, from initial diagnosis and staging, to innovative treatment, follow-up and counselling. As a member of HELLENIC HEALTHCARE GROUP, the largest private health care group in Greece, our Breast Center follows the most rigorous international standards and is equipped with state-of-the-art technology. We have recruited a cohesive group of dedicated specialists from the areas of Breast Imaging, Breast Pathology, Breast Surgery & Reconstructive Surgery (oncoplastic surgery), Breast Medical Oncology, Breast Radiation Oncology, Oncology Nursing, working together as a multidisciplinary team to provide exceptional coordinated care for breast cancer patients throughout the breast cancer pathway. With an unwavering commitment for precise diagnoses and timely results, our entire staff is dedicated to provide supportive, expert care for women coping with breast cancer, as well as for women proactively concentrating on breast health as part of their overall wellness. We realize that each woman has unique needs, so our personalized multidisciplinary approach ensures that every patient will receive the best care possible.
CERTIFICATION(S) ACCREDITATION(S)
Mitera Hospital S.A.
6, Erithrou Stavrou Str.
151 23 Marousi, Athens, 
Phone: +30 2106869000
Fax: +30 2106831877
E-mail: info@mitera.gr
Web-site: www.mitera.gr
Last modified: 09 August 2020