Tata Memorial Centre
Mumbai, Maharashtra, India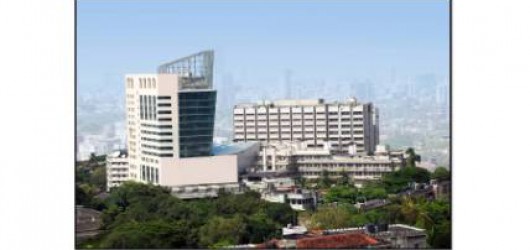 5100

New breast cancer cases treated per year

21

Breast multidisciplinarity team members
Radiologists, surgeons, pathologists, medical oncologists, radiotherapists and nurses
Clinical Director: Rajiv Sarin, MD
The Breast Unit is composed of four surgeons and receives about 4,400 new cases per year. Every week 45 surgeries are performed. 60% of the registrations are operable breast cancers of which 70% are offered breast conservation surgery and approximately 5% overall also undergo breast reconstruction. Sentinel node biopsy is offered only within studies and not as standard care. 35% of our cases are locally advanced cancers all treated by mutimodality treatment. 45% are offered BCT after NACT. The Unit also has many research protocols in various trial phases. Investigator-generated trials are appreciated and are focused on various clinical settings of operable breast cancer adjuvant treatment, neo-adjuvant in locally advanced breast cancer and role of loco-regional treatment in primary metastatic breast cancer. There are also various Pharma-supported Phase I, Phase II and Phase III trials evaluating recent advances in chemotherapy, hormonal therapy and targeted therapies. Translational research is ongoing at the associated Research Center-ACTREC (Advanced Centre for Treatment, Research and Education in Cancer) at New Bombay (Navi Mumbai).
CERTIFICATION(S) ACCREDITATION(S)
Expiration date:  19 May 2019
Tata Memorial Centre
This Centre has notified to be certified and, as such, been requested to upload the certification document for further information. When the certification document/s is/are provided, it is/they are made available hereafter.
Tata Memorial Centre
Dr. Ernest Borges Road
400012 Mumbai, Maharashtra, 
Phone: +912224177000
Fax: +912224154005
E-mail: vaniparmar@gmail.com
Web-site: tmc.gov.in
Last modified: 27 February 2020