Mater Salutis Hospital AULSS 9 of the Veneto Region
Legnago, Italy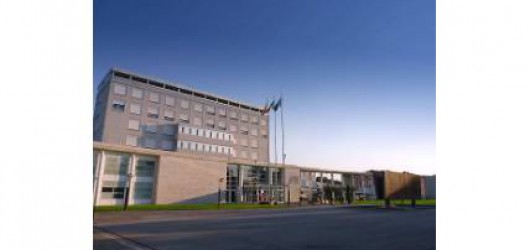 160

New breast cancer cases treated per year

13

Breast multidisciplinarity team members
Radiologists, surgeons, pathologists, medical oncologists, radiotherapists and nurses
Clinical Director: Andrea Bonetti, BA, MD
Our Breast Unit fulfills all the requirements proposed by EUSOMA and was certified by Italcert on May 19th 2017 (EUSOMA certified Breast Unit 1030/00). When we started the procedures for the certification, our Health Maintenance Organization (HMO), legal site Legnago (Verona), was in charge of the health of only one hundred fifty thousand residents and could count only on one hospital, the Mater Salutis Hospital in Legnago (a four hundred beds hospital with all the medical and surgical specialties, including a Department of Medical and Radiation Oncology). Later, Veneto Region Authorities re-shaped the borders of all HMO of the Region and now the entire province of Verona, with around one million residents, is covered by just one HMO. We are now working to include the teams dedicated to breast cancer operating in the other two hospitals of the area as certified satellite sites of our Breast Unit. Our aim is to take care of about three hundred new cases per year (during the past years the number of cases treated only at the Legnago Hospital was just above one hundred fifty per year).
CERTIFICATION(S) ACCREDITATION(S)
Expiration date: 18 May 2020

This Centre has notified to be certified and, as such, been requested to upload the certification document for further information. When the certification document/s is/are provided, it is/they are made available hereafter.

 
Last modified: 06 March 2019