San Giovanni Addolorata Hospital
Rome, Italy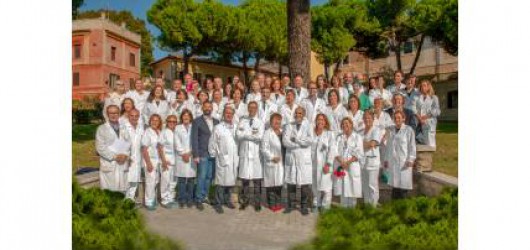 450

New breast cancer cases treated per year

20

Breast multidisciplinarity team members
Radiologists, surgeons, pathologists, medical oncologists, radiotherapists and nurses
Clinical Director: Lucio Fortunato, MD
At San Giovanni-Addolorata Hospital we offer a dedicated, comprehensive facility, with specialized personnel devoted to the management of breast cancer patients. The Center received the European Certification ItalCert in May 2017. Our aim is to provide an up-to-date multidisciplinary service, with a constant attention to human touch and psychological needs of our patients. Our patients are accompanied through all steps of breast cancer management, including diagnosis, surgery, medical oncology, radiation oncology, rehabilitation, psyco-oncology and genetic counseling. In addition, through non-profit organizations, we promote meetings for breast cancer patients, including non-conventional topics as diet, acupunture, omeopathy, and a laboratory of make up for those patients undergoing chemotherapy. Every patient is encouraged to participate to a 'Pre-Abilitation' program, a pre-operative course where all the steps of treatment are discussed and detailed. Clinical research is available, and several scientific meetings have been organized by the Unit in the last few years.
CERTIFICATION(S) ACCREDITATION(S)
Expiration date: 29 March 2019

Certification document (original lang.)
Certification document (eng lang.)


 

Expiration date:  31 December 2018

Regione Lazio

This Centre has notified to be certified and, as such, been requested to upload the certification document for further information. When the certification document/s is/are provided, it is/they are made available hereafter.

 
Last modified: 18 December 2018