Centro di Senologia della Svizzera Italiana
Viganello - Lugano, Switzerland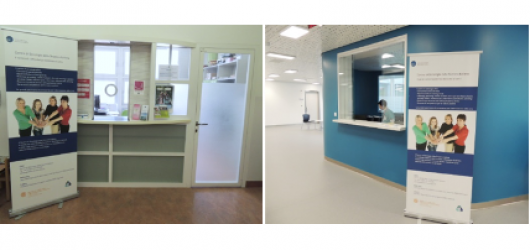 232

New breast cancer cases treated per year

15

Breast multidisciplinarity team members
Radiologists, surgeons, pathologists, medical oncologists, radiotherapists and nurses
Clinical Director: Francesco Meani, MD
The Breast Unit of Southern Switzerland in Canton Ticino is a specific Cantonal Hospital Corporation department (EOC, Ente Ospedaliero Cantonale). The breast unit started its activity in May 2005 and is called CENTRO DI SENOLOGIA DELLA SVIZZERA ITALIANA. The breast unit's primary purpose is to integrate early detection activities with state-of-the-art breast disease treatment and offer a competent second opinion. Outpatient clinics and treatment facilities are situated in two different canton locations: Ospedale Regionale di Lugano and Ospedale Regionale di Bellinzona e Valli - San Giovanni.
CERTIFICATION(S) ACCREDITATION(S)
Expiration date: 04 June 2023

Certification document (original lang.)
Certification document (eng lang.)


 

Expiration date:  24 February 2022

Lega svizzera contro il cancro

This Centre has notified to be certified and, as such, been requested to upload the certification document for further information. When the certification document/s is/are provided, it is/they are made available hereafter.

 
Centro di Senologia della Svizzera Italiana
Ospedale Italiano
6962 Viganello - Lugano, 
Phone: +41918117696
Fax: +41918117692
E-mail: senologia@eoc.ch
Web-site: www.eoc.ch
Last modified: 07 February 2022