Smilow Cancer Hospital at Yale-New Haven
New Haven, Connecticut, United States of America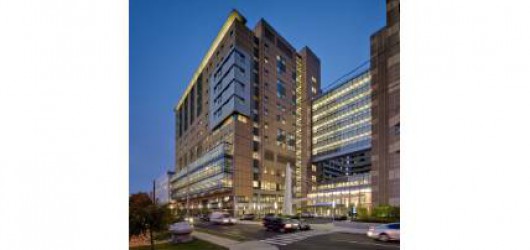 966

New breast cancer cases treated per year

32

Breast multidisciplinarity team members
Radiologists, surgeons, pathologists, medical oncologists, radiotherapists and nurses
Clinical Director: Anees Chagpar, FACS, MA, MBA, MD, MPH, MSc
The Breast Center-Smilow Cancer Hospital at Yale-New Haven utilizes an integrated patient- and family- centered team approach to the management of breast cancer patients. Our team of highly trained physicians, nurses and other health care professionals work together to provide the highest quality of comprehensive breast cancer care, including timely and accurate diagnosis, patient navigation, cutting-edge advanced surgical techniques, state-of-the-art radiation therapy, tailored systemic therapy, symptom management and effective continuity of care delivery. We embrace the most up-to-date technology, minimally invasive techniques, and personalized medicine. Committed to quality improvement and accountability, we use an evidence-based approach to improve the outcomes of our patients, advancing the science of breast cancer management through participation in research and clinical trials. In addition, we embrace a holistic and compassionate approach, focusing on the physical, emotional and spiritual needs of our diverse patient population through a network of supportive services. Together, we pride ourselves on being the pinnacle comprehensive breast cancer program in the region.
CERTIFICATION(S) ACCREDITATION(S)
Expiration date: 01 January 2018

This Centre has notified to be certified and, as such, been requested to upload the certification document for further information. When the certification document/s is/are provided, it is/they are made available hereafter.

 
Last modified: 03 July 2015